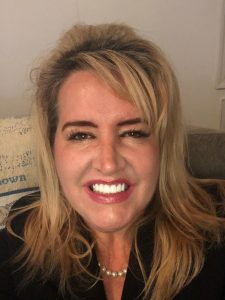 Dr. Donna Noorali is a graduate of the Tripp Bible Institute where she earned her Doctor in Divinity with a concentration in Christian Counseling. Dr. Noorali is also a certified Christian Counselor and a Christian Chaplain with a Masters in Divinity and a Masters in Marriage and Family Therapy from Liberty University. Her earlier education includes an Associates in Business from Bristol Community College, and a Bachelors in Sociology with a concentration in Social Services from the University of Massachusetts.
Here at OceanLife Christian Counseling, Dr. Noorali offers individuals and couples a loving environment that's main focus is to help cope with the different dilemmas that are so prevalent in the world today. Through Biblical principles and faith based knowledge Dr. Noorali will help her clients strive ahead through the difficult times they are having.
A favorite scripture of Dr. Noorali's is found in Proverbs 7:4 which says:
"Love wisdom like a sister; make insight a beloved member of your family."
Here at OceanLife Christian Counseling, Dr. Noorali offers you guidance in a secured environment. Through encouragement and uplifting scripture we help people to move on in their lives and in their personal relationship with our Heavenly father. We like to think of OceanLife Christian Counseling as being an extension of our love for Jesus. Dr. Noorali stands on the belief that there is power in prayer and that through faith the Lord offer healing to the human mind, body and soul.
Our Approach
We use Bible based principles and scripture while using the Hope-Focused Marriage Counseling approach. The hope-focused technique is one that still utilizes a hope-focused approach and not a problem focused approach.  It enables couples to grasp a more positive approach to healing their marriage utilizing the hope of a brighter future.