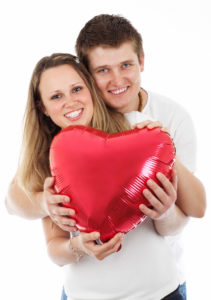 Prior to the wedding we believe that it is a time for the couple to take steps that prepare themselves for uniting as a couple before God and family members for a lifetime together. In marriage the unity of the couple takes on a new role in how every day decisions are handled along with the excitement of finally living together for the first time. As a married couple you will encounter many new issues while at the same time combining both your lives into a life together as a unit/married couple. The most important thing to remember is that as a couple you will now be making mutual decisions. Communication and respect in a marriage, along with love, are very important qualities every marriage needs to have to be successful. The combining of what was once 2 lives into one is one of the most important steps that you take as a husband and wife.
During our Pre­Marital Counseling sessions we will go over a series of questions where we discuss in detail how you as a married couple will interact together when making future decisions. Some questions you may be familiar with while others you may never have thought to ask about. We may even discuss a house budget and how to set it up, if that is something that you are interested in.
Keep in mind these question are not to determine if your meant for each other. Your love for each other and the fact that you have taken the steps to plan a wedding already tells me you have made your decision to be together. Our purpose is to help you plan for a successful future together as husband and wife.
Session Information
If your interested in Premarital Counseling call and make an appointment today. The counseling sessions are 4 one hour sessions with Premarital topics discussed. The sessions are $25.00 per each one hour session. Oceanlife Christian Counseling offers a booklet written by Dr. Donna Noorali with the various topics that are discussed during the sessions. At the end of the Premarital sessions you will receive your certificate with both your names on the certificate indicating completion of the Premarital Course. The certificate will provide you with a discounted rate on your Florida Marriage License.
If you have any questions please feel free to call the office for more information.